Proof that using a GPU-accelerated renderer like Redshift will improve your personal work
Every digital artists wants their renders to look great, but more importantly you want your renders done fast because more renders equals more creativity. There are plenty of amazing renderers out there these days that will bring your 3D creations to life. Today I wanted to showcase some of the impressive work from members of The Rookies that are using Redshift.
Redshift is a powerful GPU-accelerated renderer, built to meet the specific demands of contemporary high-end production rendering. Tailored to support creative individuals and studios of every size, Redshift offers a suite of powerful features and integrates with industry standard CG applications.
---
STU HOPPS
Created by Alice Deverchère
Fan art of Stu Hopps in collaboration with Armen Pamokdjian.
View Full Project
---
Crab
Created by Antoine Gandon
A personal project I did to practice setdress and character modeling. Being truly inspired by the incredible short movie "Piper" from Pixar.https://creativeseeds.fr/Rigging by Elodie RenaultAnimation by Luc DegardinThanks to Jean-Michel Bihorel for the feebacks!
View Full Project
---
Young Sully Room
Created by Vinicius Tokue
Heyo peeps! This project was supposed to be a quick one, to test groombear tool (https://gumroad.com/kwac#yndnV) but i decided to push it forward and tryied to study some storytelling. Well this is the Young Sullivan room, in 1989 when he had one year and just won a junior scare contest =).Its based on an Series from
View Full Project
---
The Rocket Girl
Created by Syed Hassam Hussain Jafri
Hi guys!Here is the final version of the the project as the "The Rocket Girl",Mainly to polish my skills for the stylized characters yet keeping the speed on, had been working on it on and off,Sculpted mostly by hand in Zbrush and exported as Displacement and normal maps as baked details to be used on the low res
View Full Project
---
velociraptor
Created by Simon de Payrebrune
Hereby I present you my first Project for my Demo reel, I worked a very long time on that project and learned allot about Mari, Zbrush and all the workflows that come with it.I am responsible for texturing, lighting, Lookdev and sculpting.thank you for the animation done by Joshua Klumband rigging by Anthony Kersten
View Full Project
---
The bakery
Created by Pierick Salignon
Here is a bakery that is also a tea room. Perfect to have a break!
View Full Project
---
Black Man Portrait
Created by Francesco Primiceri
Portrait
View Full Project
---
Server Room
Created by Marc Reuter
This is my try at creating an old Server Room. I ended up making 2 different versions. The first one has a dramatic lighting while the second one is set in a stong daylight scenario.
View Full Project
---
Final Year Project - Aftermath Recreation
Created by Charlie Adams
The project was heavily inspired by Silvia Lawson-Vilches scene 'Aftermath'. I usually create scenes that are set outside so this project really pushed my skills.
View Full Project
---
Thoughtful girl
Created by Martina Natali
New work based on Luigi Lucarelli's amazing concept!This is my first attempt with xgen and at least I'm proud of it.Hope you like it.
View Full Project
---
Cartoon City: Bangkok
Created by Erik Ivan Aguilar Escalante
Term 2 Modeling Class at Vancouver Film SchoolTeam project, choosing a City and an Art style, develop a kitbash
View Full Project
---
Project Flamel Title Sequence
Created by Jimena Arias Fischer
Project Flamel is a title sequence for an imaginary TV series set in a reality where eternal life can be achieved with the help of alchemy. I use the metaphor of turning lead into gold to show the transformation of human immortality and aid the narrative with elements of UI to place the story in a more futuristic time.
View Full Project
---
The Druid
Created by Pascal Kuhn
Concept of a forest creature looking after all the fungi.
View Full Project
---
CG Grapes
Created by Marc Reuter
A shading test in redshift.
View Full Project
---
PlayStation DualShock 4 Controller
Created by Austyn Cohen
Here is a PlayStation DualShock 4 controller I modeled recently. I did all the modeling in Autodesk Maya, the texturing work in Substance Painter, and rendered using Redshift Renderer.
View Full Project
---
Stu Hopps facial rig - Fan Art
Created by Armen Pamokdjian
Hey !Here is my last personal project, in collaboration with Alice Deverchere for lookdev, Antoine Gregoire for animation and Niels Dervieux who let us use his autorig !I was responsible of the sculpt/topology/facial rig/full blendshapes. Hope you'll like it ! :)
View Full Project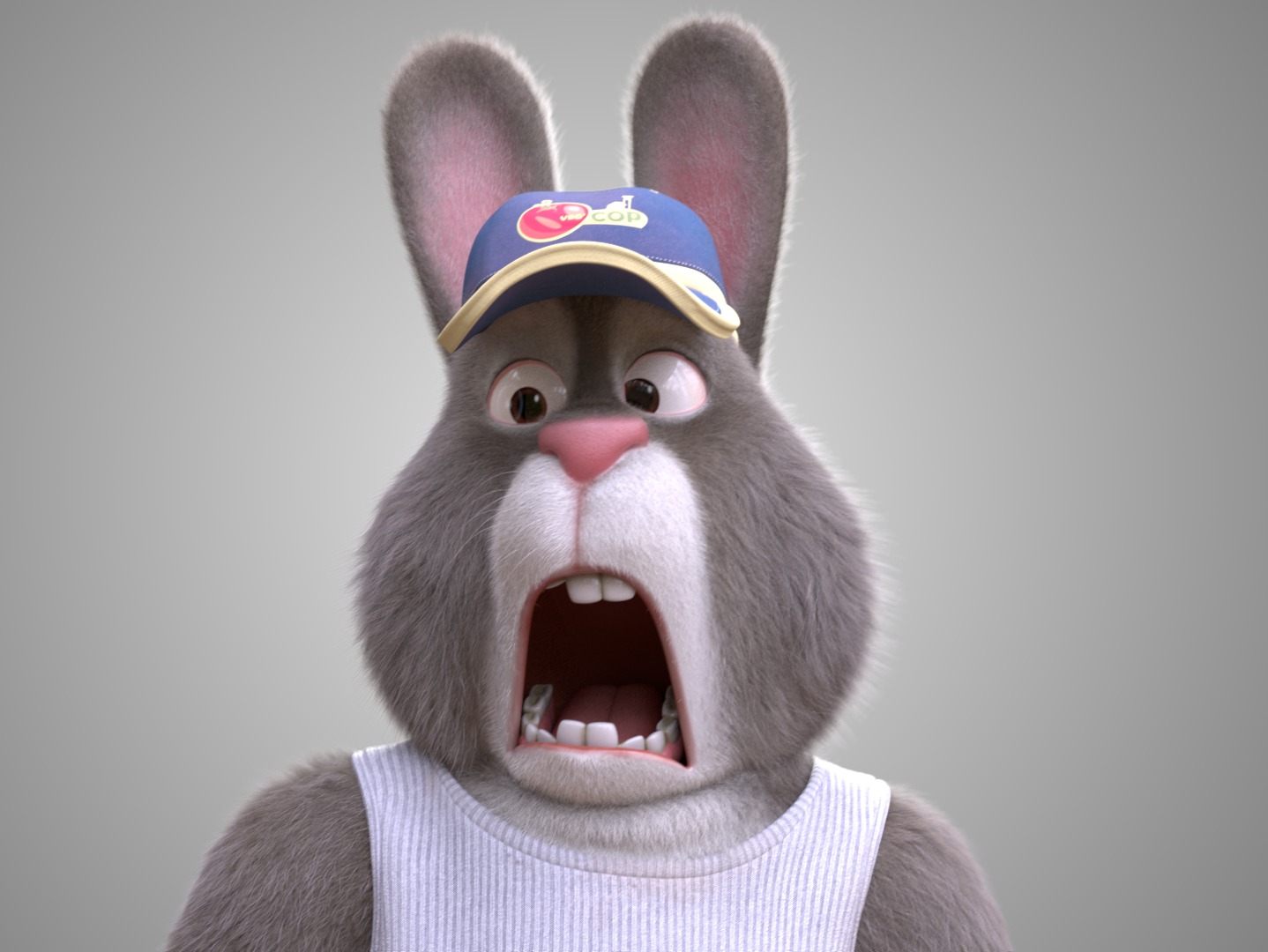 ---
Samurai Kabuto
Created by Austyn Cohen
Here is my entry for the Rookies weekly drill, Museum Artifacts. I created a Japanese Kabuto or helmet, which was used by ancient Japanese warriors.
View Full Project
---
Scarabs
Created by Mariam Hamed
This Piece was inspired by the mommy movie.
View Full Project
---
Bridge Destruction
Created by Mariam Hamed
This shot was inspired by Frozen 2 dam destruction scene. I did all the FX, Look Dev, moss/grass scattering, and procedural bricks modeling. The bridge modeling and texturing are done by Dallas Palmer. As for the statues and the mountains, were done by Allen Kung.
View Full Project
---
Tequila Pouring
Created by Erik Ivan Aguilar Escalante
Weekly Drill exploration, for the first time doing almost all of the workflow in HoudiniFLIP simulationTable made in Substance PainterComped in Nuke
View Full Project
---
Wilfred Warrior Cat (Fan-Art)
Created by Mercedes Vorwahlner
Wanted to creat a cat and couldn't resist after seeing Wilfred Warrior Cat
View Full Project
---
RESUMPTION - Student Short Film
Created by Rémy Vu
The story takes place in a near-future where humans will do everything to survive. Will they succeed? Only the future will tell.
View Full Project
---
AUDIO CASSETTE
Created by Alexandre Lefebvre
This is my personal project!It's my 3D interpretation of sheng lam concept artiste
View Full Project
---
First Man
Created by Roj Barak
This was my first take on realistic character. I know it has flaws and also didnt spent too much time on hair & beard. Cheers!
View Full Project
---
Good morning
Created by Simon de Payrebrune
I wanted to try out some new stuff, so I decided to make a still life without using any texture program, everything in the scene is done with procedural shading using redshift in Maya. and of course some quixel textures for the wood.
View Full Project
---
The Judgement
Created by James Noborikawa Miyada
This is a piece based on the work of the amazing illustrator Viktor Titov and his character studies, I hope you guys like it!
View Full Project
---
Gun Blade Mk.II
Created by Arya Thakrar
I created this design to help me refresh my hard surface modeling skills and practice modeling with proper edge flow. I still plan on surfacing the blade in either a realistic or stylized manner in the near future.
View Full Project
---
Suburb house
Created by Pierick Salignon
Here a personnal project, inspired from Paranorman, from the Laika studio
View Full Project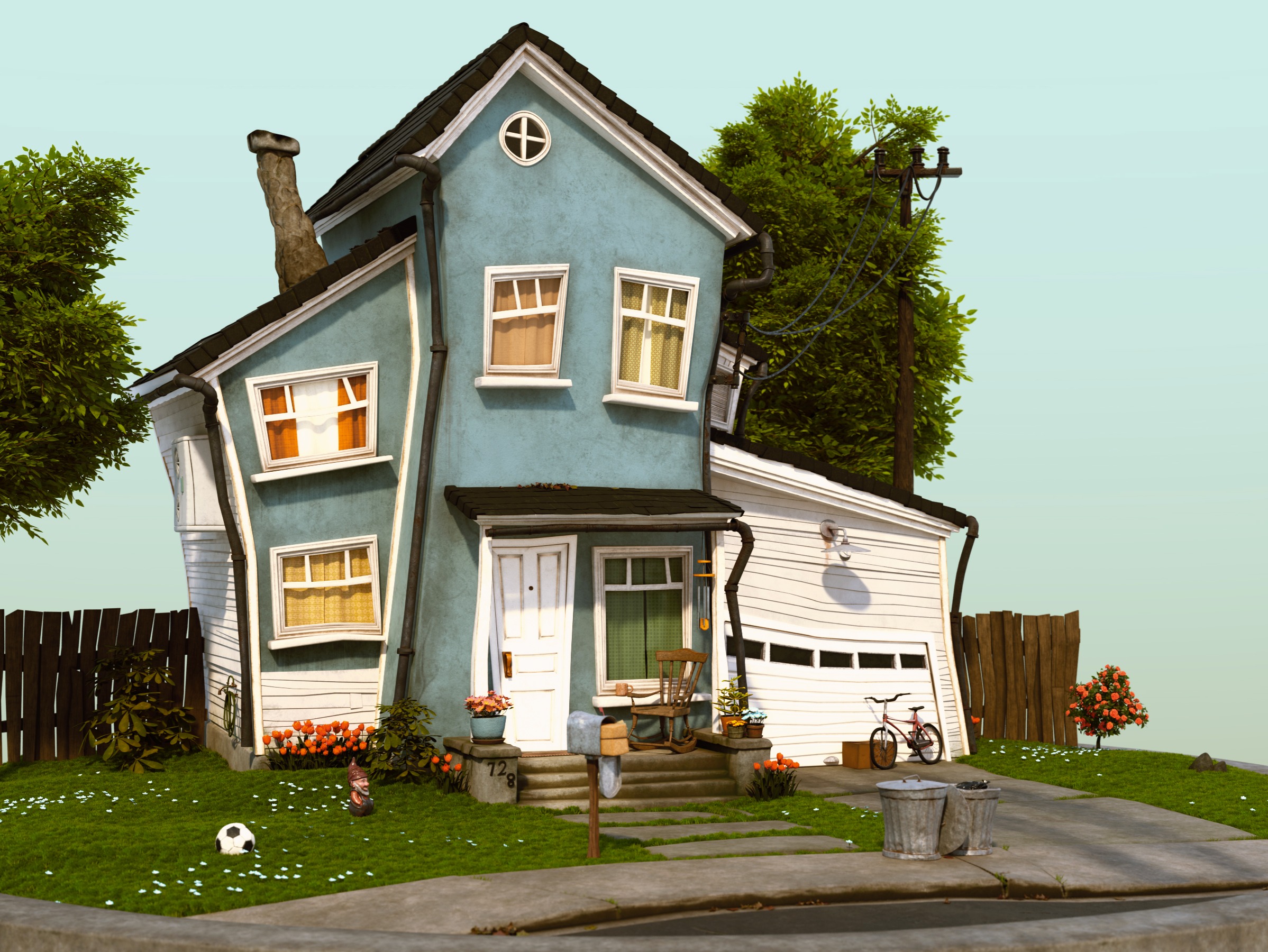 ---
Nordic Viking
Created by Erik Ivan Aguilar Escalante
Assignment of term 2 Modeling Class in Vancouver Film SchoolBased on the Concept art of Units Concept Art - NORTHGARD by Jeremy Vitry(https://www.artstation.com/artwork/YolVw)
View Full Project
---
Doggi Lettering
Created by José Luis Morán
Trabajo realizado en C4D+Redshift
View Full Project
---
Looking for more 3D renderers to try?
We have a whole collection in our resources section for you to check out. Follow this link and head down the rabbit hole.