Inspiration
Top 50 ZBrush Projects created in 2020
ZBrush sets the industry standard for digital sculpting and painting. Not only has it received an Academy Award for the technology that powers its incredible software, but it completely changed the creative industries as we know it now.
Round of applause for our sponsors
ZBrush sets the industry standard for digital sculpting and painting. Not only has it received an Academy Award for the technology that powers its incredible software, but it completely changed the creative industries as we know it now.
I still remember when ZBrush was released and it still blows me away today with it's continued advancements in tech and original concepts. For anyone interested in creating digital content this tool should be the top of your list.
The following list of projects (in order of ranking) are created by members of The Rookies and showcase exactly how ZBrush helps creators bring to life their ideas.
Its features enable you to use customizable brushes to shape, texture and paint virtual clay in a real-time environment that provides instant feedback. When you use ZBrush you'll be empowered by the same tools employed by film studios, game developers, toy/collectible makers, jewelry designers, automotive/aviation designers, illustrators, advertisers, scientists and other artists the world over.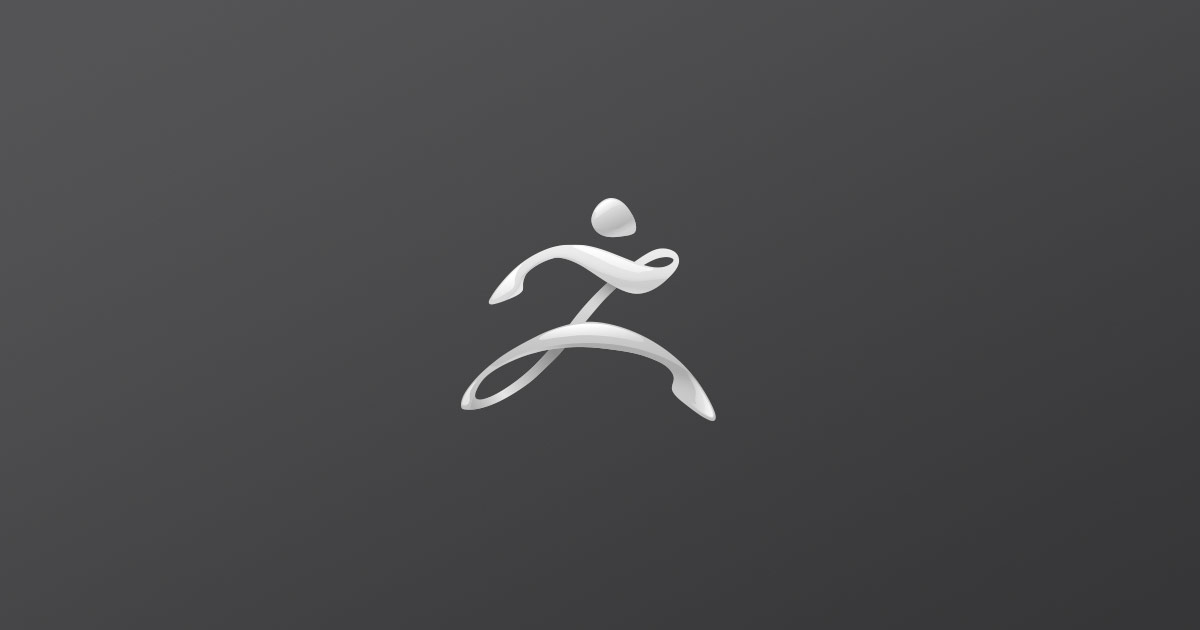 ---
Anura - RPG Frog Game
Created by Dan Hill
An RPG experience set in a world inhabited by Frogs! From friendly frog folk to dangerous beasts, the Anura RPG Game project being developed by a team of Hertfordshire University students looks to offer an expansive RPG world with an amphibian theme.
View Full Project
---
A Recreation of Lara Croft
Created by Joseph Liu
Please. enjoy this piece.
View Full Project
---
ORACLE OF THE FOREST
Created by Laure Dhooge
3D interpretation of the concept 'The Oracle of the Forest' from Stella Chen Yui. The head was inspired by an illustration of Erika Worthylake. Blockout was made in 3ds Max, Zbrush was used for sculpting and polypainting. Extra layer of textures with Substance Painter. Renders were made with Arnold and Maya.
View Full Project
---
-Léon-
Created by léa gaudin
Hi, this is my newest personal project, a creature I drew a few years back and I wanted to bring it to life.This is Léon, a little animal which lives in the forest and has trouble to move around. But predators beware ! He has poison touch wink.
View Full Project
---
My Mobile Chinese Dumpling palace!
Created by Keelan Maclear
This is a seafood restaurant that serves dumplings, soup and sushi!, Coming soon to a city near you!:)This is for a schoolproject where we have to design,build, rig and animate our own tank or vehicle. This is mine. I am excited to see how it will eventually turn out! Right now i'm working on the rig and interior!
View Full Project
---
The dragon girl (teasing)
Created by Charly Amani
Small teasing of a bigger personal Heroic fantasy project (with a dragon ) that I will post in the next months.I hope you like it and see you next time, stay tuned
View Full Project
---
Obi-Wan Kenobi
Created by Daniel Goh
My first ever head sculpt I started when quarantine hit!
View Full Project
---
Judy's Portrait
Created by Preetham Raj R
Here's an old woman's portrait I have made at Gnomon for Texturing class taught by Tran ma. Original Concept by me. Sculpted in Zbrush. Texturing XYZ scans are used for Albedo and Displacement Maps. Xgen for Hair. Tested VRScans for the first time on the cloth. Vray for rendering and Nuke for Compositing.
View Full Project
---
2D to 3D Shark Guy
Created by Noah Williamson
3D model and render of a piece by Taran Fiddler.
View Full Project
---
Hanbok Girl
Created by Michele Ahn
Im very proud to be Korean-American. I feel that this piece represents who I am. These days I'm especially proud of being korean because of how South Korea is handling the pandemic.Concept by Kim Hyun JungPlease everyone stay safe and stay at home as much as you can!
View Full Project
---
Sci-fi Assault rifle
Created by Juan Guillen
I madet this weapon based on the concept by Elijah McNeal. I modelled it in 3DsMax and ZBrush then exported it to Substance for the texturing and rendered it Unreal Engine
View Full Project
---
"The Fisherman"
Created by Javier Fúrquez Ezquibel
It is a story of struggle between two species from another world. For years, these bone fish the "GOLDOOM" have served as food for the entire town. The "KABURS" body full of huge scars is proof of the difficulty of his capture. Today "The Fisherman" will feed his family with the capture of his respected and dangerous a
View Full Project
---
Elephant
Created by ARGENTIERI Flore
This is my First animal study , I had wanted to make an elephant for a long time and it was a pretty big challenge for me especially for the texturing part which was a bit tricky .
View Full Project
---
marsh Steel Inquisitor
Created by Simon de Payrebrune
This is marsh of the Mistborn trilogy.I loved to work on this project because you could get a bit creepy and scary.I want to thank Pascal Kuhn for the amazing model and concept, it was very nice to work with you.
View Full Project
---
Red Train
Created by Houra Ershad
This is my Final project for the foundation term of Think tank training center. It is based on a beautiful and inspiring concept by Gosia Arska.Went through many challenges to get to this, But I'm really grateful to have the opportunity and to be connected to the community of many talented artists on Think tank.
View Full Project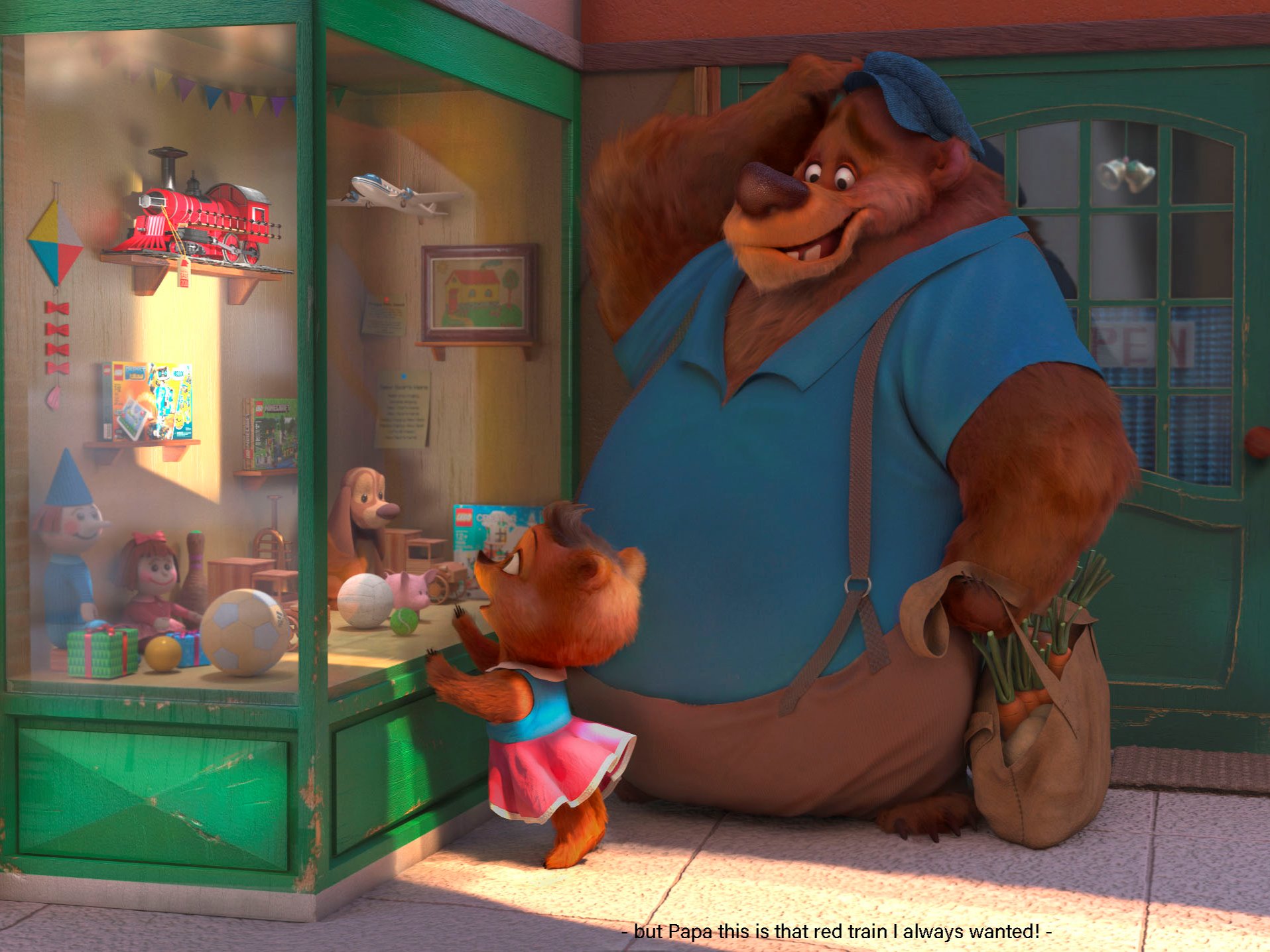 ---
Stylised Street Market Oasis (UE4)
Created by Louis Sullivan
Search For A Star 2020 Environment Art Finalist! See the submission page here: https://itch.io/jam/sfasx-environment-art/rate/556313Inspired by the vibrant bazaars of Turkey, you can expect to find all manner of trinkets and exotic spices in this dusty Arabian street market.
View Full Project
---
Portrait of Christopher Lloyd
Created by Davide Sasselli
Realistic 3D Digital Portrait Hi Guys,This is my personal tribute to the actor that I loved when I was a child.On this project I pushed my limits on this model and I learned so much from this, about skin material sculpt ecc...It`s a study of portrait for the most done in Zbrush and rendered in Maya/Arnold.
View Full Project
---
Caesar Snaps
Created by Deepak
This is of my favorite personal projects. The project totally took about 20 days and took about 6 days to render. Some of the LookDev process of Caesar. Sculpted in Zbrush, rigged and animated in Maya, Textured in Substance Painter, Groom and Rendering in Houdini using Arnold Renderer and compositing in Nuke.
View Full Project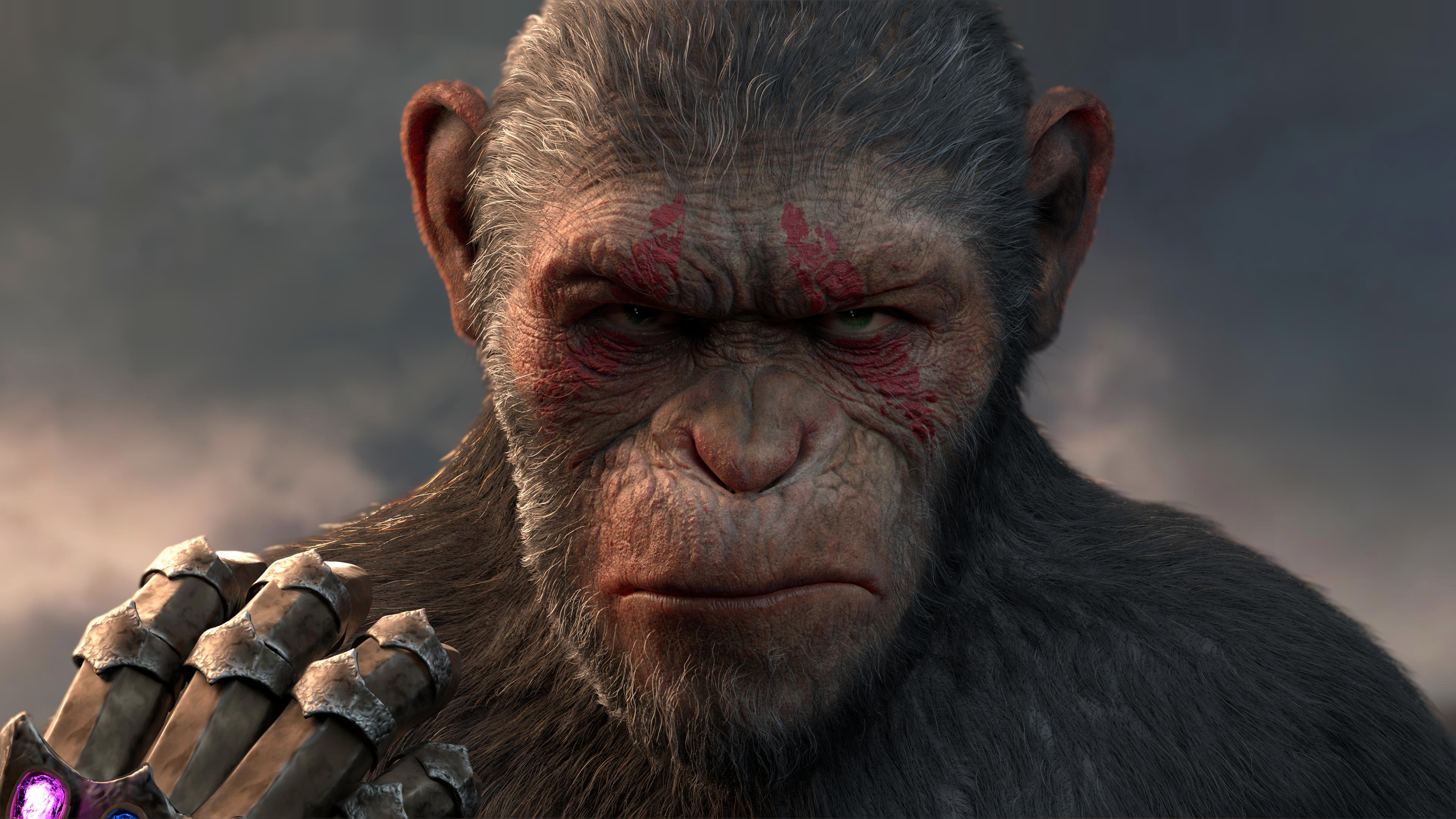 ---
Bulbasaur
Created by Harinmani Venkata Kandala
Bulbasaur is my favorite pokemon since childhood and I felt really satisfied to create it in 3d. I took references from the detective Pikachu movie and the actual 2d concept and used both to create it.
View Full Project
---
Assassins Creed Odyssey fan art- Realtime
Created by Jacob Brown
Check out more images and breakdowns on my artstation!: https://www.artstation.com/artwork/Pmw28L
View Full Project
---
Sunda the Bounty Hunter
Created by Celia DeLago
My take on a 2D concept piece originally created by Ariel Perez 💖
View Full Project
---
Lion
Created by Méline Pischedda
This is the really first time I tried to be realistic with the grooming of an animal.It was pretty hard to do the lion's mane, with all its randomness, but I loved trying to find solutions to get there!Sculpt in Zbrush - Texturing in Substance Painter - Groom with Yeti, Maya - Rendering With Arnold
View Full Project
---
Overgrown
Created by Trym Roedder
Result of Mentorship at Think Tank Training Centre. My mentor is Kevin Meek (BioWare).
View Full Project
---
Blair Morgan, The Flamboyant Renegade Raider
Created by Aaron Rugama García
Blair Morgan is a fanart/design character made for my Blizzard Internship submision!PLAY AS BLAIR NOW!https://www.aaronrugama.com/blairAn entire game ready character that you could play with, along all his mechanics, background and storytelling, while also making it fit into the Overwatch universe.
View Full Project
---
Digi Double
Created by Jérémy Fache
Here is my Digi Double.I used Photoscan for the modeling, then I improved it and added an expression with zBrush. I used Maya, Mari and Substance Painter, Renderman, Marvelous and finally Nuke and Photoshop.It was a really interesting project, I learned a lot ! Hope you'll enjoy !
View Full Project
---
Creature
Created by Fabian Everaert
I was responsible for all aspects on this creature, starting with the design entirely until rendering. The goal for this project was to achieve a realistic result. This was also my first project using Mari, it was a great learning expierence and it was great to get used to the mari workflow.
View Full Project
---
Satyress.
Created by Kasita Wonowidjojo
Satyress is a creature inspired by the artwork of Victor Quaresma with the same title.
View Full Project
---
Gepetto's Workshop || Pinocchio scene
Created by Bavo Mispelaere
3D scene based on the original 2D animation Pinocchio, composition and lighting based on a painting.
View Full Project
---
Sapphire the snow leopard
Created by Sophie Nippert
Here goes the last project of the second year at the ESMA school : the fur ball ! We had to design, model, and add fur on the animal of our choice. Meet Sapphire the snow leopard that's treated like a cat ! I did all aspects, and also got to discover Xgen for the first time; I enjoyed it !I hope you'll like it ! :)
View Full Project
---
TAXI Driver - Fan Art
Created by stavros karagiannis
Hello all,Taxi Driver fan art, personal project. Based on the 1976 movie, Taxi Driver by Martin Scorsese, starring Robert Deniro as Travis Bickle.Skin detail was done by hand sculpting, custom alphas and TexturingXYZ alphas. Color maps were hand painted in ZBrush polypaint.Hope you like it.Thank you!
View Full Project
---
Illa: Amazon Warrior
Created by Alvaro Saravia
Hey! I'm happy to share with you a project I've been working in lately. She is based on the incredible concept by talented Aveline Stokart (https://www.instagram.com/aveline_stokart/)She had no name so I named her Illa, she is an amazon warrior facing the destruction of her environment, but she is determined to combat
View Full Project
---
Mephiles The Dark
Created by Phuong Nguyen
3D model of Mephiles the Dark from Sonic The Hedgehog (2006).
View Full Project
---
SEN - 3D Animated Short
Created by Maxim Gehricke
"SEN" is a short story about a small robot on a foreign planet, that deals with our perception of time and age.
View Full Project
---
Cyborg
Created by Eli Hurst
Hi there,This character was made for my game character class at Gnomon. Most of the model was sculpted in ZBrush. The hardsurface modeling, retopo, rigging and animation was done in Maya. Texturing was done in Painter. Baking and rendering was done in Toolbag.
View Full Project
---
Tikus the Swift
Created by Rui Rou Teo
An overall breakdown on Tikus the Swift, a jerboa mount for the Blizzard Student Art Contest 2020.
View Full Project
---
Zombie Way of Life
Created by Rafael Mesquita
Hi guys,happy to show you my personal work! Inspired by a illustration from Paul Mafayon. This project was a great opportunity to improve my process at all stages of creating a character. Used Zbrush and Maya for modeling and retopology, Xgen for the hair and rendering was done with Vray.
View Full Project
---
British Queen's Guard (Real-time)
Created by JANG YEON-U
Hello smiley First of all, thank you for watching my portfolio.I created a portfolio using various methods.BRAID ROPE was produced by modulating one piece of UV, and the fur of the guard's jacket was made by creating an ALPHA map.It was created using TEXTUREING XYZ and ZBRUSH's ZWARP to express the skin of the face.
View Full Project
---
Mr. X Tyrant Fan Art
Created by Flavian Josca
This is a project I've worked on a few months ago, it's a fan art of Mr X (Super Tyrant) from Resident Evil 2. For this project, my objective is to learn the game character workflow and to learn about topology for game character while staying true to the source material.
View Full Project
---
Mecha Lucario
Created by JOU
A personal hardsurface fan art
View Full Project
---
Stylized Skull
Created by Nathan Maes
Quick project from scratch sculpt and texturing inspired by Sea of Thieves Style.
View Full Project
---
Young Sully Room
Created by Vinicius Tokue
Heyo peeps! This project was supposed to be a quick one, to test groombear tool (https://gumroad.com/kwac#yndnV) but i decided to push it forward and tryied to study some storytelling. Well this is the Young Sullivan room, in 1989 when he had one year and just won a junior scare contest =).Its based on an Series from
View Full Project
---
Arsen Asyrankulov's original concept 'Monk' - Game Model
Created by Yisu Zhang
This is my Final Project from Think Tank Training Centre. This is a game model for Arsen Asyrankulov's original concept 'Monk'. https://www.artstation.com/artwork/PdkZ1
View Full Project
---
Darkspear Troll
Created by Victor Beltran
Hi Guys!I have been working on this project for some time now,The first 2 renders are straight fro UE4 all the others come from Marmoset toolbag,Hope you like it!
View Full Project
---
Stendebach Model 1936
Created by Erika Madsen
The Stendebach Model 1936 Rifle is a small project completed during my time at Think Tank Training Centre.I am excited to be able to share it, and hope that you enjoy!
View Full Project
---
2D to 3D Teeth
Created by Noah Williamson
2D to 3D of this awesome piece [email protected] / @BoonDraws on twitter
View Full Project
---
Steampunk Survivor
Created by Khaled Osama Sabry
Steampunk Survivor... My final project for the Advanced-term (Asset Creation for Film) at ThinkTank training center.Based on a concept by Siwoo Kim.Special thanks to my supervisors Raffael Frank, Marco Menco and my classmates.
View Full Project
---
Scout
Created by Ilai Perez
Original concept -https://www.artstation.com/artwork/dO2dq1This is co-op project I did during quarantine with the amazing concept artist Aya Maaravicheck out her art -https://www.artstation.com/ayamaaravi
View Full Project
---
Aang from Avatar: The Last Airbender
Created by Kevin Huang
Like everyone during quarantine, we finished watching Avatar.And decided to make Aang :)First 3 renders are from Keyshotthe last is off ZBrush
View Full Project
---
Dr Fate Injustice 2
Created by Phuong Nguyen
Commissioned Dr Fate fan art diorama model. This draws heavy inspiration from Juan Pitluk's Dr Fate sculpt, with the key difference being the Injustice 2 outfit.
View Full Project
---